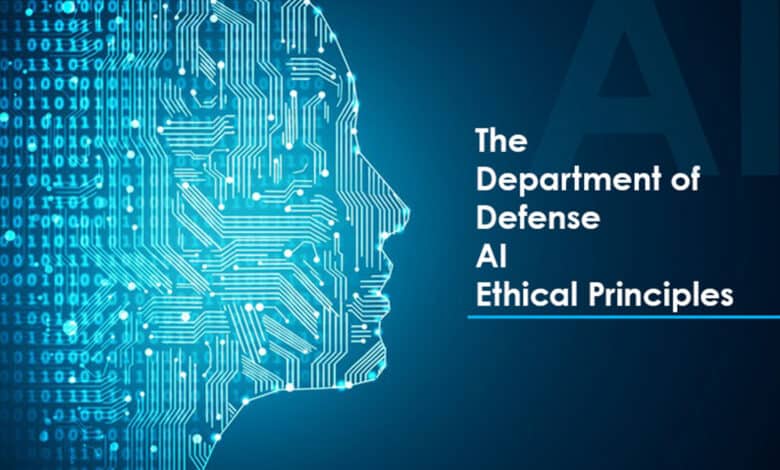 The U.S. Department of Defense officially adopted a set of ethical principles for using AI. These principles were recommended to Secretary of Defense by the Defense Innovation Board last October following 15 months of in-depth consultations with top AI experts across industry, government, academia, and the public.
Secretary Esper emphasized the need for the U.S. to accelerate the adoption of AI for national security to maintain strategic dominance and ensure responsible and lawful behavior. The principles align with ongoing efforts to advance trustworthy AI technologies while safeguarding civil liberties and American values.
The new principles aim to build on the U.S. military's existing ethics framework, which is based on the U.S. Constitution, the Law of War, and existing international treaties. They also address the unique ethical ambiguities and risks posed by AI. The principles cover five key areas:
Responsible. DoD personnel will exercise appropriate levels of judgment and care, while remaining responsible for the development, deployment, and use of AI capabilities.
Equitable. The Department will take deliberate steps to minimize unintended bias in AI capabilities.
Traceable. The Department's AI capabilities will be developed and deployed such that relevant personnel possess an appropriate understanding of the technology, development processes, and operational methods applicable to AI capabilities, including with transparent and auditable methodologies, data sources, and design procedure and documentation.
Reliable. The Department's AI capabilities will have explicit, well-defined uses, and the safety, security, and effectiveness of such capabilities will be subject to testing and assurance within those defined uses across their entire life-cycles.
Governable. The Department will design and engineer AI capabilities to fulfill their intended functions while possessing the ability to detect and avoid unintended consequences, and the ability to disengage or deactivate deployed systems that demonstrate unintended behavior.
The DoD Joint Artificial Intelligence Center will coordinate the implementation of these AI ethical principles.
For more on the principles and related guidelines see: https://www.diu.mil/responsible-ai-guidelines
For 30+ years, I've been committed to protecting people, businesses, and the environment from the physical harm caused by cyber-kinetic threats, blending cybersecurity strategies and resilience and safety measures. Lately, my worries have grown due to the rapid, complex advancements in Artificial Intelligence (AI). Having observed AI's progression for two decades and penned a book on its future, I see it as a unique and escalating threat, especially when applied to military systems, disinformation, or integrated into critical infrastructure like 5G networks or smart grids. More about me, and about Defence.AI.