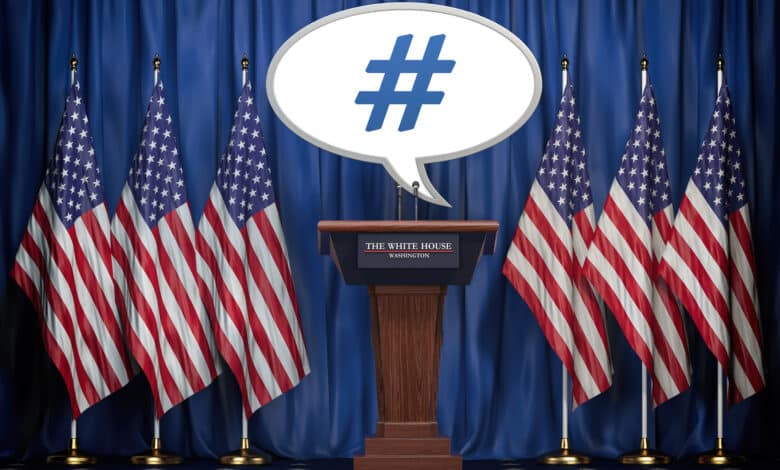 Washington, D.C., May 4, 2023 – The Biden-Harris Administration today unveiled new actions aimed at fostering responsible American innovation in artificial intelligence (AI) and safeguarding citizens' rights and safety. This initiative is the latest step in the federal government's ongoing effort to address both risks and opportunities associated with AI technologies.
AI is among the most impactful technologies of our era, but its potential benefits come with inherent risks that need careful mitigation. The Biden administration has stressed that AI should center around people and communities, promoting responsible innovation that serves public interest while protecting society, security, and economy.
Today, Vice President Harris, along with other senior Administration officials, will convene a meeting with the CEOs of four leading American AI companies—Alphabet, Anthropic, Microsoft, and OpenAI—to emphasize the importance of driving ethical and trustworthy innovation, mitigating potential risks and harms.
This is part of a broader initiative to engage stakeholders, including advocates, companies, researchers, civil rights organizations, not-for-profit organizations, communities, international partners, and more on critical AI issues.
The current administration has already made significant strides in promoting responsible AI innovation, with actions such as the Blueprint for an AI Bill of Rights, the AI Risk Management Framework, and a roadmap for establishing a National AI Research Resource.
Today's announcements included new investments to stimulate responsible American AI research and development (R&D), with the National Science Foundation announcing $140 million in funding to launch seven additional National AI Research Institutes. This move will bring the total number of such Institutes to 25 across the country, working collaboratively to advance ethical and responsible AI that serves the public interest.
The Administration also unveiled plans for public assessments of existing generative AI systems, with leading AI developers committing to participate in a public evaluation of AI systems, on a platform developed by Scale AI.
In addition, the Office of Management and Budget (OMB) announced that it will release draft policy guidance on the use of AI systems by the U.S. government. This policy guidance will outline procedures for federal departments and agencies to ensure that their AI systems uphold the rights and safety of Americans. The draft will be open for public comment this summer, allowing a range of stakeholders to contribute before it is finalized.
With this comprehensive approach, the Biden-Harris Administration aims to set a strong foundation for the future of AI innovation, balancing potential benefits with careful risk management, to foster a technological environment that serves and protects the American public.
For more information see: FACT SHEET: Biden-⁠Harris Administration Announces New Actions to Promote Responsible AI Innovation that Protects Americans' Rights and Safety
For 30+ years, I've been committed to protecting people, businesses, and the environment from the physical harm caused by cyber-kinetic threats, blending cybersecurity strategies and resilience and safety measures. Lately, my worries have grown due to the rapid, complex advancements in Artificial Intelligence (AI). Having observed AI's progression for two decades and penned a book on its future, I see it as a unique and escalating threat, especially when applied to military systems, disinformation, or integrated into critical infrastructure like 5G networks or smart grids. More about me, and about Defence.AI.