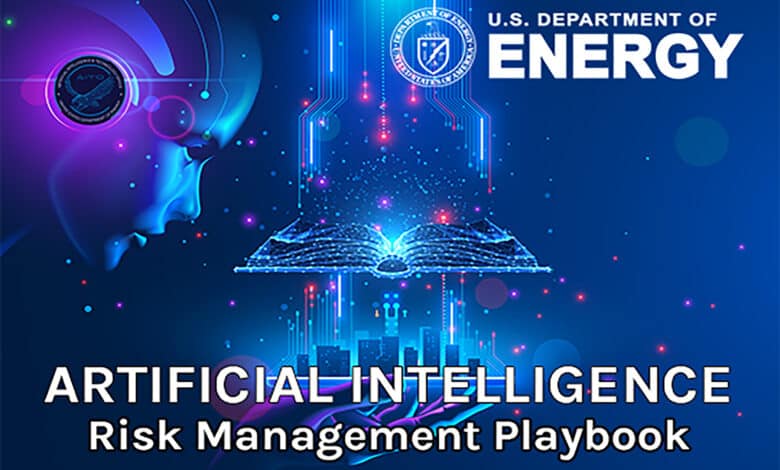 The U.S. Department of Energy (DOE) has recently unveiled the Artificial Intelligence Risk Management Playbook (AI RMP), a significant initiative by the Artificial Intelligence and Technology Office (AITO). This interactive tool provides users with over 100 distinct risks and corresponding mitigation strategies, designed with scalability in mind.
The AI RMP serves as a detailed guide, spotlighting AI risks and suggesting mitigations to ensure AI's responsible and trustworthy utilization and development. While the AI RMP isn't a mandatory directive, it encapsulates prevalent AI risks and offers insights for AI professionals, developers, and procurement teams on preemptive risk management. The playbook covers a broad spectrum of AI aspects, from the supply chain and custody chains for hardware and software to training machine learning models and monitoring their performance.
Pamela Isom, the Director of AITO, had hinted at the launch of the AI RMP in a 2022 interview with Forbes. Since then, her team, in collaboration with various stakeholders from academia, industry, and other agencies, has expedited the release of the AI RMP. This version is tailored for both federal agencies and the private sector.
Director Isom emphasized that the AI RMP is designed to work in tandem with existing playbooks and frameworks, rather than replace them. The development of the playbook was in consultation with entities like the National Institute of Standards and Technology (NIST). It also aligns with several executive orders, including those promoting racial equity, endorsing trustworthy AI in federal operations, and enhancing U.S. cybersecurity.
The AI RMP's interactive nature allows users to tailor it to their specific needs. Features include keyword search and filters based on AI lifecycle stages, risk categories, and trustworthy AI principles. Director Isom mentioned that this is just the beginning, with plans for subsequent versions that will incorporate more features and capabilities. The DOE also intends to organize town halls to gather public and inter-agency feedback for future iterations.
Highlighting the significance of a robust AI risk management framework, Director Isom expressed her hope that the AI RMP will guide users in adopting industry-standard practices and in the creation of responsible and trustworthy AI systems.
For 30+ years, I've been committed to protecting people, businesses, and the environment from the physical harm caused by cyber-kinetic threats, blending cybersecurity strategies and resilience and safety measures. Lately, my worries have grown due to the rapid, complex advancements in Artificial Intelligence (AI). Having observed AI's progression for two decades and penned a book on its future, I see it as a unique and escalating threat, especially when applied to military systems, disinformation, or integrated into critical infrastructure like 5G networks or smart grids. More about me, and about Defence.AI.