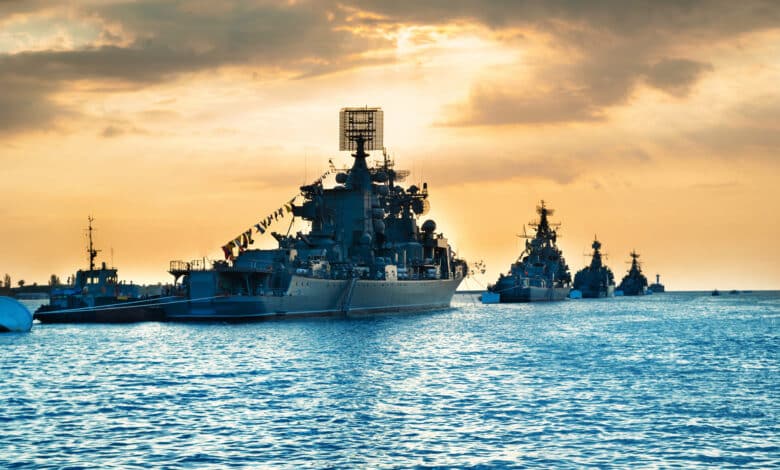 The US 5th Fleet has launched a three-week event in Bahrain, called Digital Horizon, aiming to integrate new unmanned technologies and artificial intelligence into naval operations. The use of these innovative technologies will enhance visibility above, on, and below water surfaces, thereby advancing the capabilities of the US and regional navies.
Vice Adm. Brad Cooper, the commander of US Naval Forces Central Command, the US 5th Fleet, and Combined Maritime Forces, expressed enthusiasm about the direction of the initiative. Cooper believes that merging these advanced unmanned technologies with artificial intelligence will strengthen maritime security and deterrence in the region.
The Digital Horizon event will engage 17 industry partners, who will contribute 15 varieties of unmanned systems, 10 of which are new to the US 5th Fleet. The collaboration will involve diverse unmanned aerial and surface vessels from different manufacturers, along with data integration and artificial intelligence systems.
For more information see: U.S. Launches 'Digital Horizon' Unmanned & AI Exercise
For 30+ years, I've been committed to protecting people, businesses, and the environment from the physical harm caused by cyber-kinetic threats, blending cybersecurity strategies and resilience and safety measures. Lately, my worries have grown due to the rapid, complex advancements in Artificial Intelligence (AI). Having observed AI's progression for two decades and penned a book on its future, I see it as a unique and escalating threat, especially when applied to military systems, disinformation, or integrated into critical infrastructure like 5G networks or smart grids. More about me, and about Defence.AI.